Research & E-Poster Awards provides a platform for students, dental professionals, and researchers to present their work at an important dental meeting such as SIDC 2024.
To be eligible to submit in all categories, please register to the Conference with an active SDS membership.
Prizes for SIDC 2024
Research & E-Poster Awards
Three winners will be announced for each research category. Winners will receive:
Money cheque
Free registration to SIDC 2025
Free renewal for SDS membership
Winners will be sponsored to publish their research in Saudi Dental journal if they got acceptance from the journal.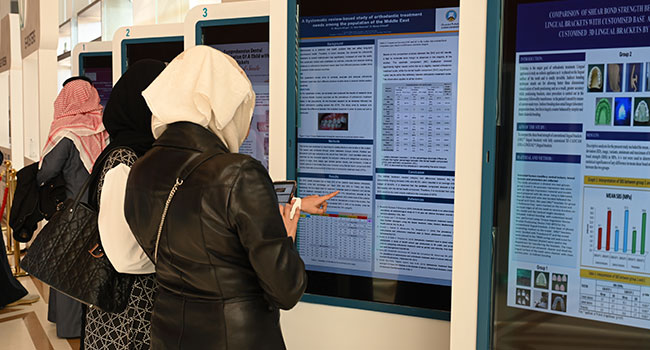 SIDC 2023 Research & E-Poster Awards Winners
GRADUATE DENTIST RESEARCH AWARD (GDRA)
1st Place Dr. Abeer AlQahtani
2nd Place Dr. Almaha Algazlan
3rd Place Dr. Fayez Niazi
YOUNG DENTIST RESEARCH AWARD (YDRA)
1st Place Dr. Shaya Aldossary
2nd Place Dr. Alhanouf AlNowaise
3rd Place Dr. Leena Salbri
E-Poster Presentation (PPA) Dentist Category
1st Place Dr. Jumana Mazhar
2nd Place Dr. Abdulrahman Balhaddad
3rd Place Dr. Raghdah Abdrabuh
E-Poster Presentation (PPA) Student Category
1st Place Noor Bawazir
2nd Place Suha Alenazi
3rd Place Saud AlZuhair
3rd Place Norah Almazrua
Clinical Case Presentation Award (CCPA)
1st Place Mutaz Felemban
2nd Place Dr. Sarah AlBluwi
3rd Place Hassan Alramadan
IADR SAUDI ARABIAN DIVISION COMPETITION AWARDS
1st Place Dr. Nabras Alrayes
2nd Place Dr. Sarah Nasser